THE INNOVATION ECOSYSTEM FOR THE CONSTRUCTION AND REAL ESTATE INDUSTRY
Focusing solely on one's own business activities may bring short-term success, but we will all have to take a new approach in the longer term.
Cooperation – rather than loose networking – is the name of the game, because that's the only way to create pioneering innovations and shape the future effectively.

That's why we established Creators – the innovation ecosystem for the construction and real estate industry. It facilitates cross-industry exchange between startups, major corporates, SMEs, venture capitalists and investors, universities and universities of applied sciences, as well as institutions and knowledge carriers.
ARE YOU A CREATOR? WHY NOT JOIN US AS A PARTNER?
Creators Community Call
Benefit from exclusive access to our innovation ecosystem, participation in all Creators Community Calls (as a Topic Talk or Active Workshop using VR) and pitch sessions, enjoy regular exchange with experts and like-minded people, invitations to our events, and special conditionsfor our programs and event formats.
No customized 360-degree programs for the niche market you wish to address? Sure there are!
Tailored to whatever development phase they are in, we help startups, companies and creators to advance their ideas in a focused, future-oriented way. With scope for creativity and more than 50 years of industry experience, we work together with you to achieve your goal: We realize business ideas, accelerate your business, help to establish a lasting startup spirit in your company, and set up cooperative ventures.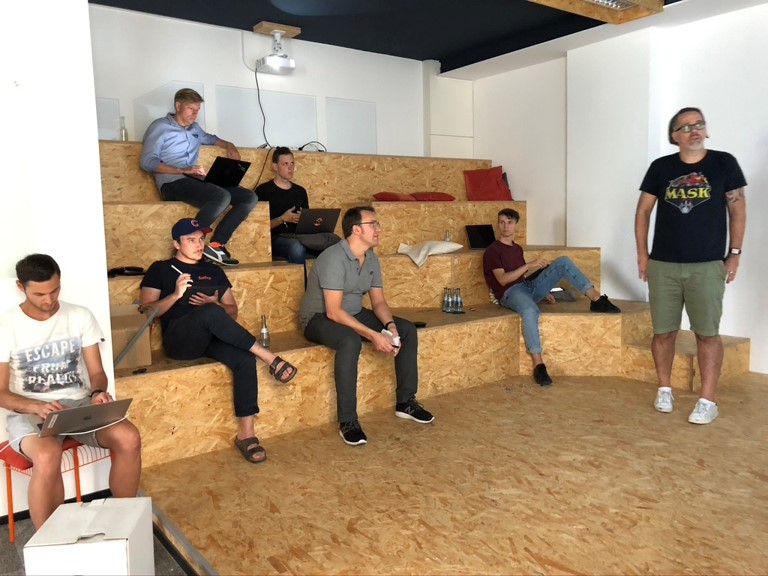 Would you like to become a partner – or do you have questions?