Creating awareness / communicating knowledge / demonstrating / explaining solutions. Based on these four phases, Nokia is dedicating its new showroom to the topic of "digital security". The idea is for the specially invited international guests from the fields of politics, universities and top management to be guided step by step through the 4 themes, to sensitise and to educate them, so that at the end they feel safe. Through exhibition didactics and design, the visitors themselves become an integral part of the exhibition. The main task was to convey knowledge linked to experiences.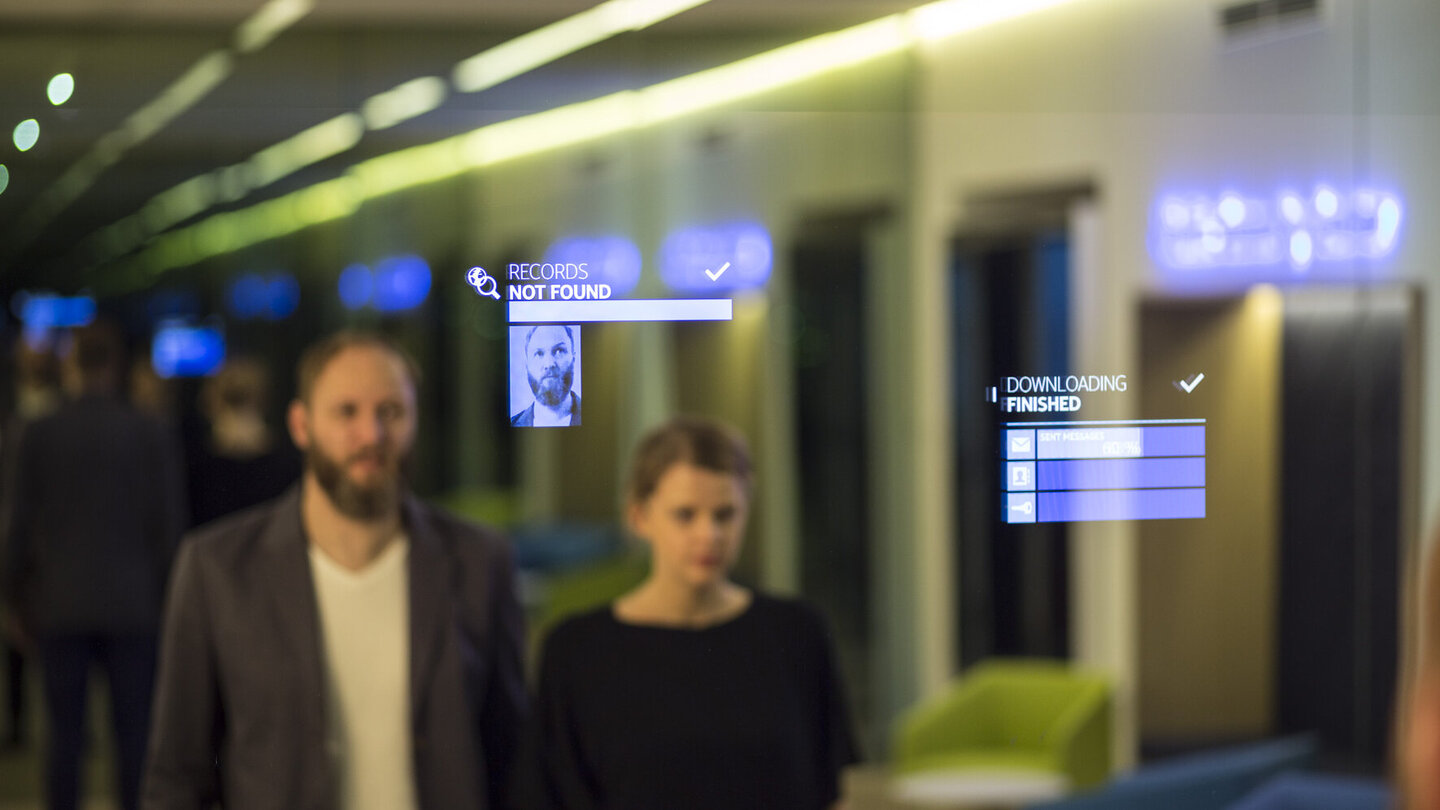 The large-scale, space-expanding use of mirrors with all its effects, possibilities and myths determined both the design of the exhibition, and the exhibition didactics. Is what I see reality or illusion? Can I trust what I see? Is all of this true? What's hidden behind it? Confronted with themselves and interactive content, the mirrors communicate with the viewer in the most varied of ways. In the first two phases, the visitors are consciously left in the dark, in the infinite.
Analogous to the content demonstrated and its increasingly solution-oriented transfer of knowledge, the spatial arrangement in its increasingly clear design dramaturgically accentuates the exhibition didactics.
SERVICES
Creative concept
exhibition concept
interior design LPH 1-4
overall artictistic direction 5-8
storytelling
scenography
development of media experience exhibits in cooperation with MESO Digital Interiors GmbH
KEY DATA
Berlin, 2014
showroom, 400 sqm
CREDITS
Media
MESO Digital Interiors GmbH
Photos
Peter Neusser