Because they create digital tools and other innovative solutions that connect the analog and digital workplace, start-ups will play a key role in shaping the office of the future. The property industry would be well advised to partner with start-ups and strategically invest in their ideas.
By Martin Pietzonka Head of Innovation Services at Start-up Hub Berlin and Senior Consultant at Drees & Sommer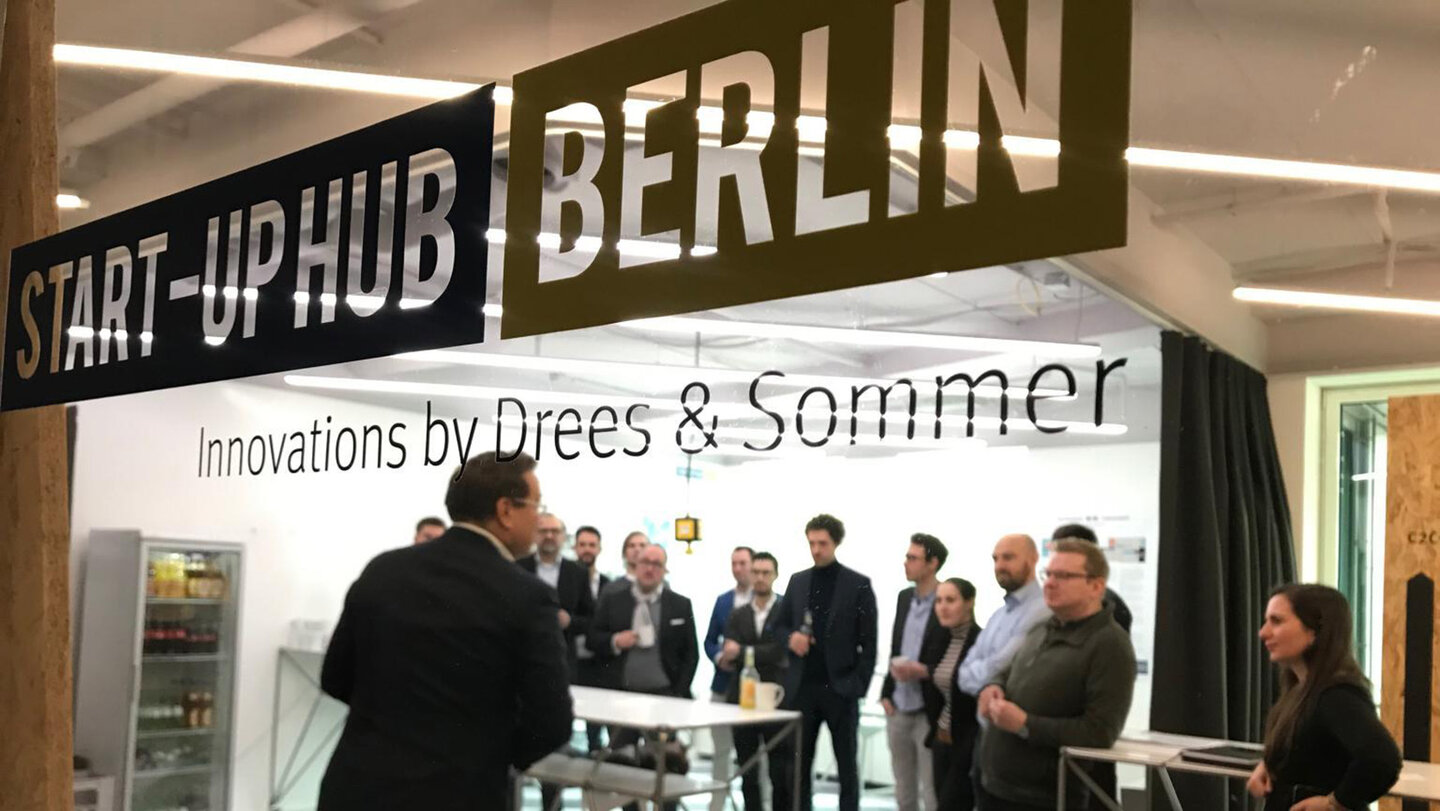 Many companies have lost out as a result of the coronavirus crisis, but others have benefited. For example, the American video conferencing provider Zoom, which was founded in Silicon Valley in 2011, has spread over the world and become an integral part of working life, whatever industry we happen to be working in.
All entrepreneurs who start a company dream of having a good idea that experiences a boom, often using technology to develop new applications with the ability to scale rapidly. Meanwhile, start-ups are sprouting up in almost every business and lifestyle sector. Many vanish without a trace, yet some manage to establish themselves. But all start-ups face the same challenge: how to prove that investment in their technologies will pay dividends and that they are resilient enough to survive in the marketplace.
Young entrepreneurs and company founders have been interested in the construction and property industry for some time. Known within the real estate and construction industry as PropTechs and ConTechs, their common goal is to challenge property companies with digital technologies. Meanwhile, the latter is equally interested in start-ups, hoping to discover innovations that give them an edge, develop new products, services and business models and get a supply of fresh ideas and motivation. The start-ups they are currently targeting are mostly in the areas of big data, the Internet of Things and artificial intelligence. Right now, in the midst of the coronavirus crisis, the resilience of young companies is being sorely tested. It's becoming clear that the most robust PropTechs are the ones that can generate short-term returns on investment. Nevertheless, big property companies should still be thinking longer-term and following a clear innovation strategy. And this could well mean making strategic investments in firms that won't generate profits – at least in the short term – but which are underpinned by a good idea, and which are creating new technology-based products, services and business models. A wise, strategic investment could increase a firm's ability to adapt to the much-heralded new normal and make efficiency gains – both of which can make it a winner in the digitization stakes over the medium and long term.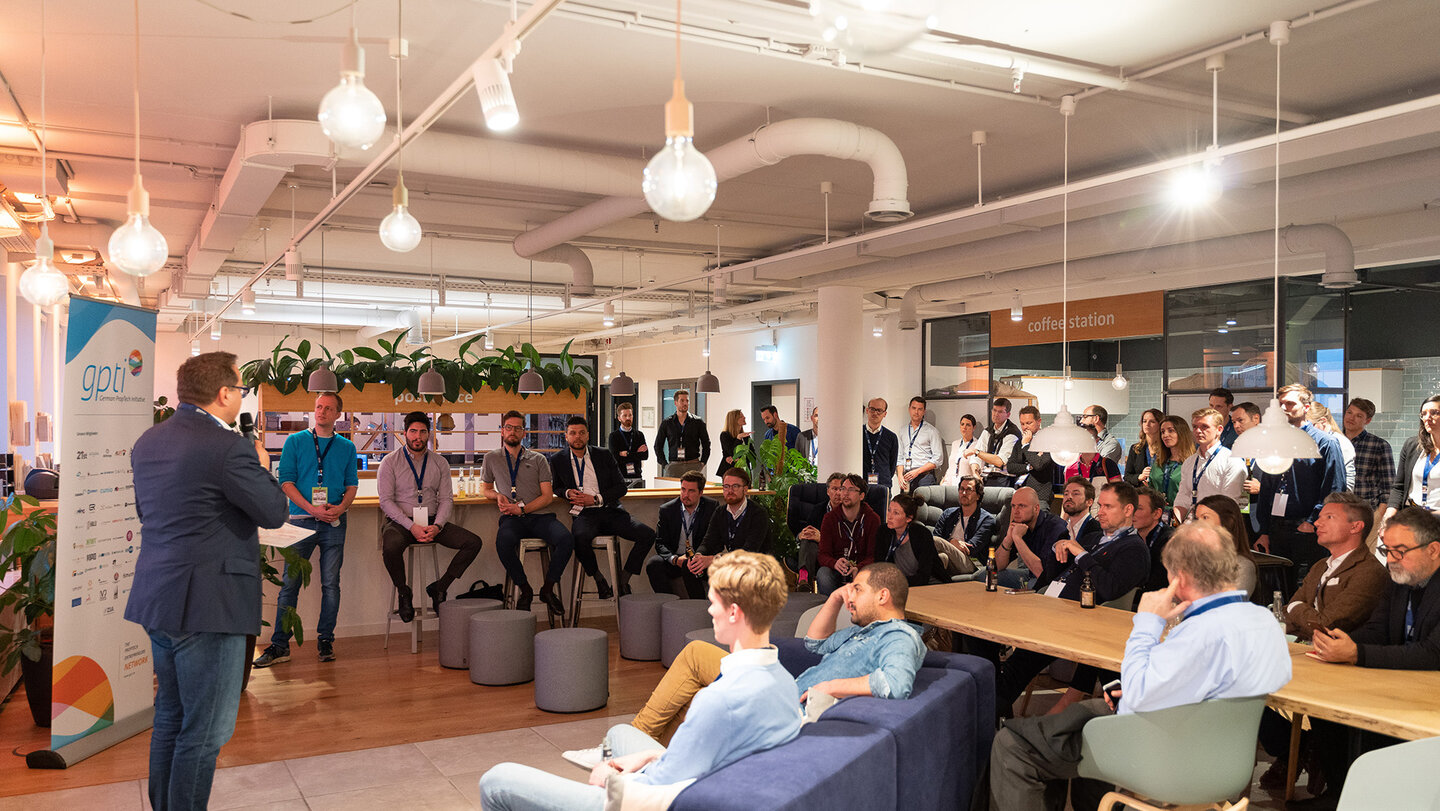 At no time is innovation more needed than in an economic crash – and that's precisely where start-ups can make a difference. However, it's crucial to have a functioning ecosystem where key players can collaborate as peers. Strategic partnerships are indispensable because very seldom does an idea that has been developed in isolation achieves market penetration. A far better approach is to combine the vision of start-ups with the knowledge and expertise of established companies and institutions.
Drees & Sommer explicitly wants to encourage these kinds of partnerships and develop flexible collaboration models. The company has created innovation centres and hubs at various locations and set up an innovation ecosystem called "Creators". All these initiatives involve collaborating with start-ups to develop promising business models with realworld applications. There is a programme of events such as meet-ups, hackathons and accelerators and incubators where companies can network with young entrepreneurs. For new company founders, it's an opportunity to gain knowledge and coaching, get access to new customers and markets, and get financial backing. For established companies, it's a chance to find new and unconventional ideas that disrupt traditional thinking and gain inspiration from start-up culture. They are also looking for partners to help them become digital pioneers in the property sector. Start-ups operate in many industries – e. g. the virtual office, collaboration tools, project or document management tools, intelligent platform models and software-as-a-service models. And their innovations can help established players to modernize and steal a march on their competitors. The knowledge that start-ups possess make them a key player in the ecosystem – particularly the office property sector, where the digital tools that they create help people collaborate virtually or combine analog and digital work processes.
In addition, it is already clear that intelligent buildings can unlock economic opportunities for users, letting agents and investors, promote sustainability and help save the environment. They even enable entire areas and urban districts to be intelligently connected with "Customized Smart Buildings": intelligent buildings crammed with modern technology (including many innovations that start-ups have helped develop) that can be tailored to customers' needs. The running of buildings can be optimized by connecting technical systems, sensors, and planning, operational and usage data in an intelligent way and ensuring that the highest IT security standards are observed. What's more, things like the energy and water supply, public transport and even the provision of leisure activities can be harmonized across entire urban districts, as projects such as the Franklin Mannheim Smart City or the Heidestrasse district in Berlin demonstrate.
Artificial intelligence provides insights about properties and leads to the development of new business models, products and services, so intelligent buildings like these are of interest to facility, property and asset management companies too. The reason for developing a property platform is that smart digital buildings can lead to higher long-term profits. For example, building managers can use an app to rent out office and parking spaces in the evening when they're not being used by workers. Meanwhile, tenants can use the management dashboard and usage statistics to optimize their space utilization. High-tech buildings are the future. But without outside innovation, they will remain the future. Which is why the property sector needs to work together with start-ups. The coronavirus crisis has put so many start-ups under existential threat and there's a real risk of a missed opportunity here. After all, we've seen that the right idea that comes at the right time has the potential to revolutionize entire sectors. The video conferencing service Zoom has shown the way.
Martin Pietzonka, Senior Consultant at Drees & Sommer

Martin Pietzonka joined Drees & Sommer in 2019. He heads up the innovation services division at Start-up Hub Berlin, and is also responsible for innovation management, scouting and collaboration with start-ups. His role includes offering practical support with digitization. Having completed an MBA, Martin has spent his career advising over 100 start-ups in all sectors on developing their business models, business plans, strategies and venture capital finance. He was also previously managing director of a cross-industry innovation network based on "Connected Life".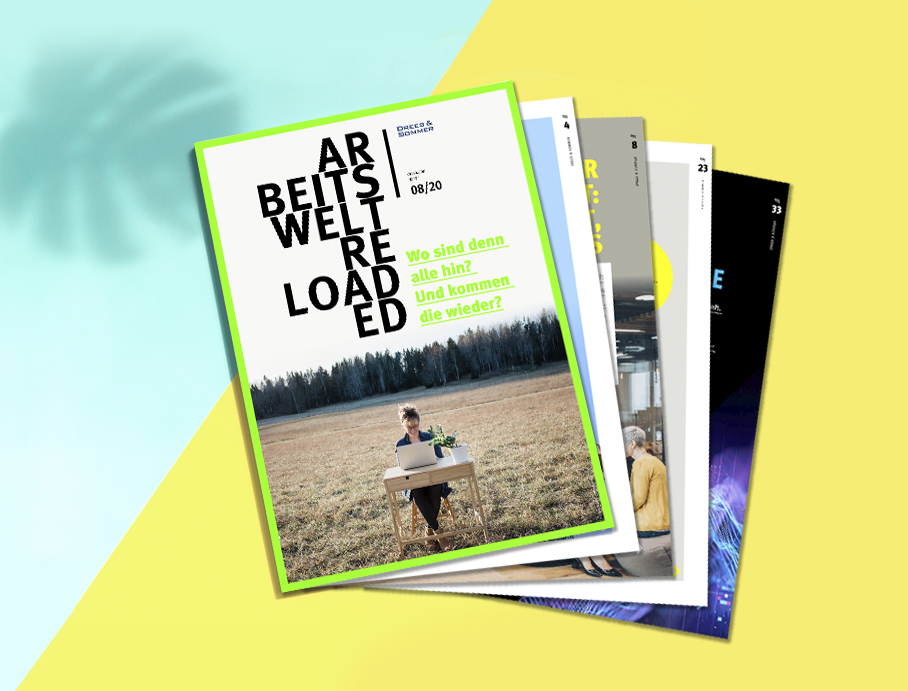 The corona pandemic has suddenly brought us face to face with issues – such as digitization and sustainability – that the construction sector would have had to address sooner or later anyway. Whilst it's clear that the office itself is still relevant, what will it actually look like? What will characterize the offices of the future, which aspects will be important for the workplace in the future and for everyone connected with it, is the subject of numerous articles and interviews in our dossier "The Workplace Reloaded".