Systematic processing of complex construction projects
Construction management covers the full range of performance of both integral building management and project management. It includes the control, supervision and coordination of the processes which are necessary for the smooth progress of the project before, during and after the actual building work.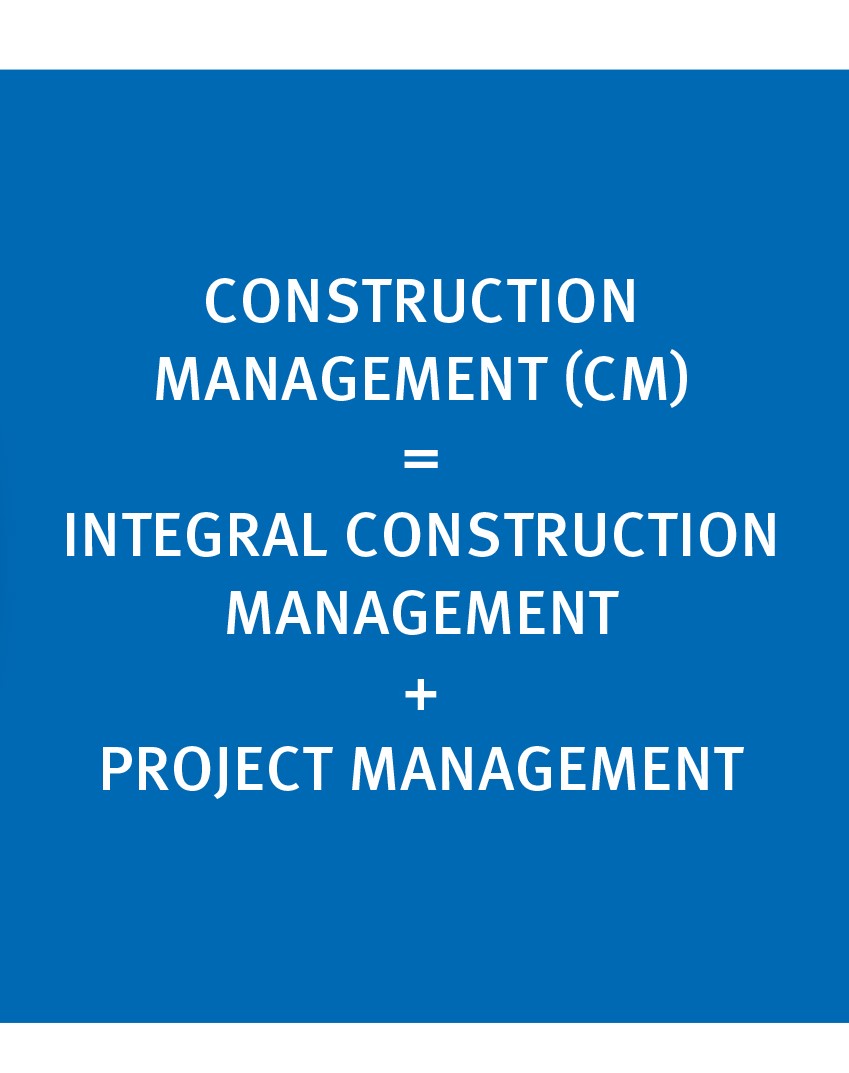 Construction Management (CM) controls the project in the planning phase, the tender process, the award of contracts and execution to ensure that it meets the requirements of the client. It watches over costs, deadlines and quality, and it also promotes optimized teamwork.
The special characteristic of the Construction Management services offered by Drees & Sommer is our comprehensive consulting approach. This involves integrating the specialist knowledge of the contractors in order to coordinate planning and building processes with our lean management concept, thus optimizing the production of the building. On request we assume full project responsibility, minimize the coordination work and the possible risks, and we always act in the interest of the client.
Your added value resulting from the integration of all necessary competence areas
High reliability in the coordination of the interfaces between trades
Efficient work of project teams throughout all phases of planning and implementation
Overall coordination through all phases of construction
Especially during the execution of the building work, Construction Management has the task of optimizing the demands of the client and its planners as far as possible in their technical and economic implementation.
Successful processing of a project means:
achieving the defined project goals within the planned time and budget;
high standards of working safety;
distinct awareness of quality;
minimizing the project risks;
forward-looking consideration of the processes through all phases.
The construction manager is already involved in the award of planning and building contracts in the preparatory phase. This means, for example, that uncertain interface points between trades can be identified and clarified.
The main focus in the construction phase is on optimizing the building processes by means of lean site management, a building site target plan and a feasibility review based on building sequence simulations. To solve the frequently recurring conflicts in the planning and building phase systematically, we implement a risk management system parallel to the planning and construction process.
This makes the risks involved in the process, planning and building work transparent so that they can be prevented or minimized. As an option, we also offer anti-claim management so that claims can be prevented or professionally integrated by the construction management.
We also ensure that processes become digital and are efficiently designed by means of modern technology and the use of intelligent software to evaluate data specific to the building processes. This enables us to fulfill the demands of the latest building standards and ensure a smooth process from start to finish which can be understood by all parties to the process.