© UB UvA ©MVSA
Educational & Research Institutions
University Library UvA Amsterdam
Client
University of Amsterdam
Architect
MVSA Architects in collaboration with the architectural firm J. van Stigt
Contractor
Volker Staal en Funderingen in partnership with Van Hattum en Blankevoort
Civil engineer
Van Rossum Consulting Engineers
Installation consultant
Valstar Simonis
Advisor on building physics
Peutz
Surface area
12,000 m² (including new basement, atrium, partially new building and existing buildings)
Project period
2018 - 2022
The monumental buildings of the Second Surgical Clinic and the Sister House, in the University Quarter in the heart of Amsterdam, will be integrated into the design for the new University Library of the University of Amsterdam (UvA).
Together, the historic buildings form a triangle enclosing a courtyard. The size of these existing buildings, approximately 8,000 m² GFA, will be expanded to approximately 12,000 m² GFA. This will be created by a basement under the clinic, the courtyard garden and new construction next to these buildings on the vacant lot on Nieuwe Doelenstraat. The courtyard garden will also be covered.
Basement under clinic, courtyard garden and new construction
The transformation, renovation and new construction will be carried out in phases. After demolition and asbestos removal, the Second Surgical Clinic building was fully supported where necessary. To create the basement, a sheet pile wall was installed, more than 600 new piles were drilled, and a temporary lifting structure handled the clinic's foundation. Once the new second floor is poured and poured on the sheet piling, the basement under the deck can be excavated and then implemented. Only when the basement floor and walls are complete can the clinic be transferred from the temporary to the final basement structure. The basement is intended for bicycle storage, book lending and the logistical management of the library, in particular.
Construction, completion and new building
Now that the new substructure and foundation are in place, the next phase is to begin the finishing touches, including the installations, the restoration of the monuments and the permanent fixtures. This phase also includes the new building section and the roofing of the courtyard. The final phase includes the loose furniture and the actual move.
Added value
Drees & Sommer (formerly BOAG), together with IsolveProblems, is providing the management and supervision during the dynamic and complex implementation process: the many stakeholders and interests, the monumental buildings in a densely built-up environment pose daily challenges. The management team acts on behalf of the UvA, represents its interests in the work and makes adjustments in the process when necessary. In addition, we provide critical assessments and feedback to the Client. The basic objective is to enable good, clear cooperation in the project and thus to make the project a joint success.
Services
Construction Management
Management and Supervision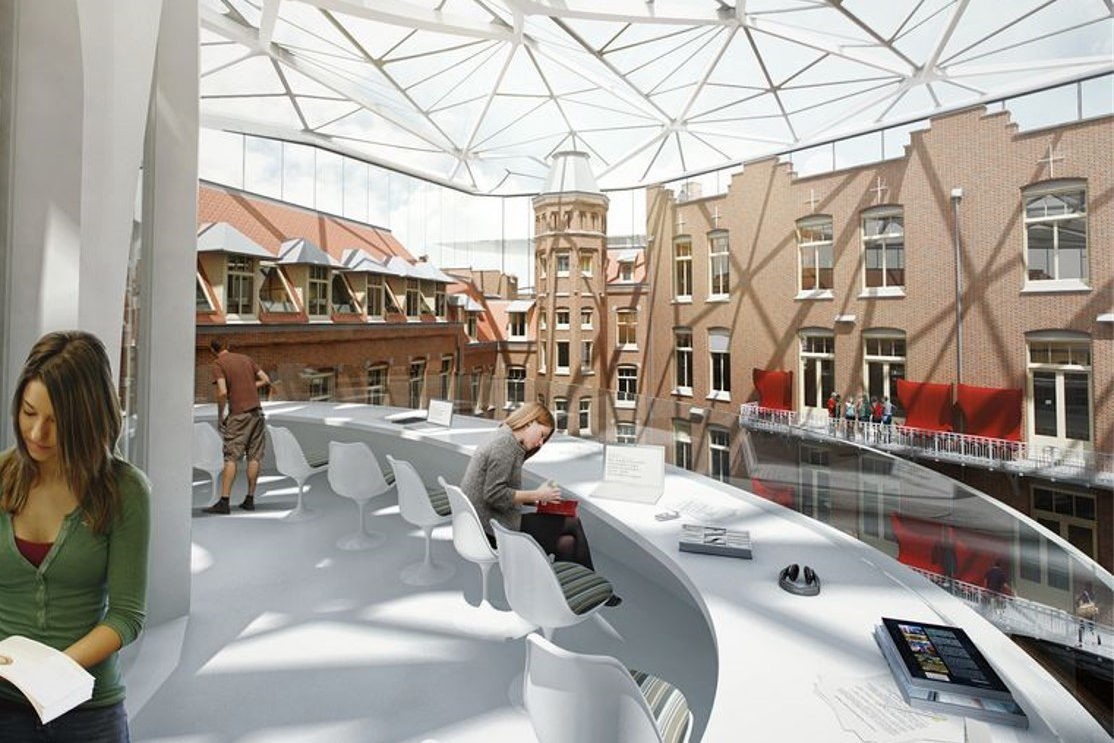 © UB UvA ©MVSA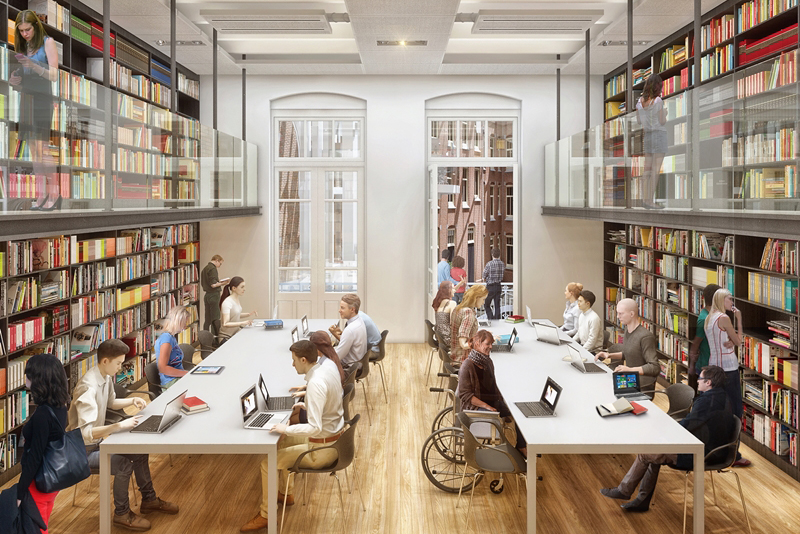 © UB UvA ©MVSA