How do we want to be seen? What story do we have to tell? What is your first impression when you arrive at Körber? It quickly became clear that, after the move to "Berliner Bogen", the new reception area was to provide the answers to these questions and make the Körber world come alive. May I introduce... Körber!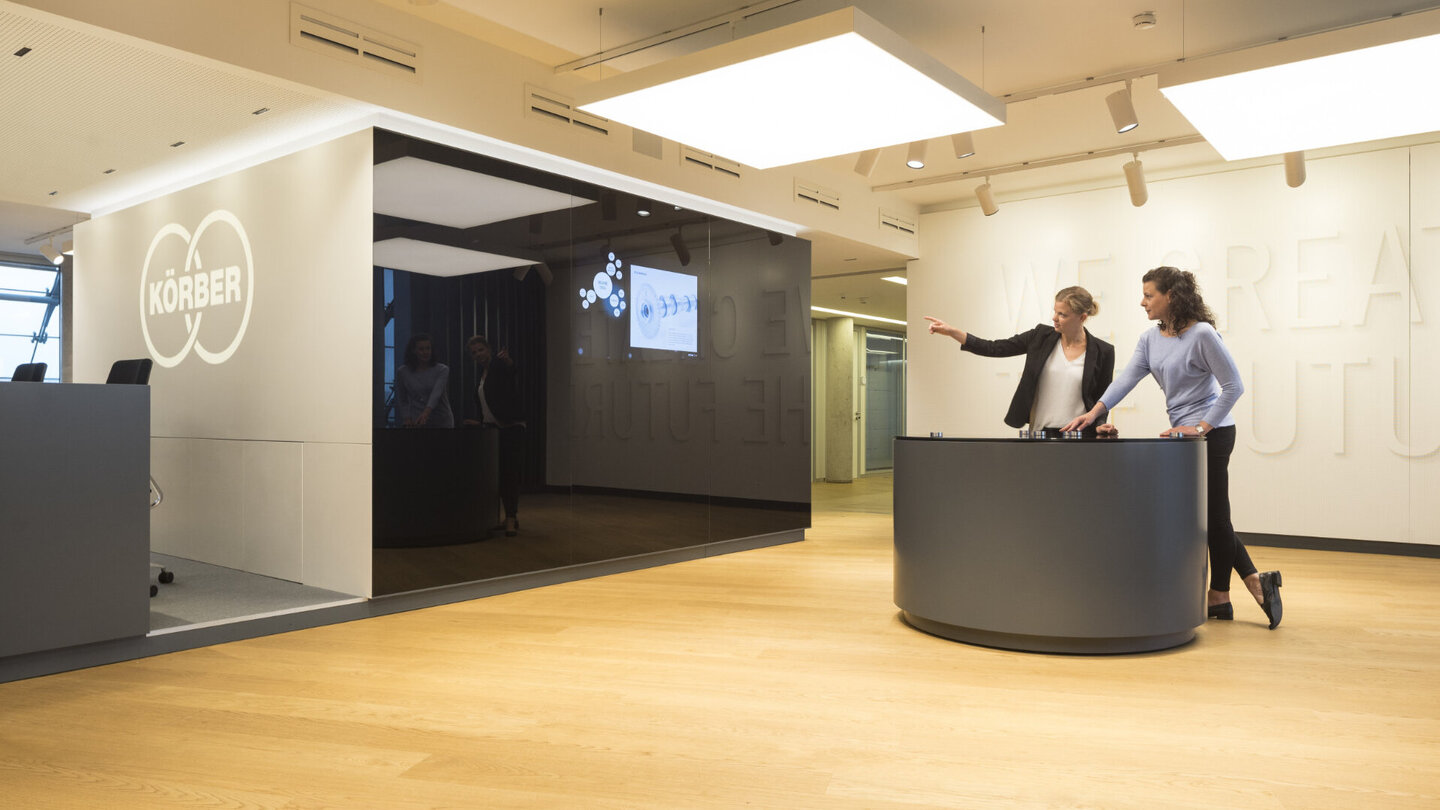 The result: a new, overall concept true to the brand, impressive due to its high-quality and reduced design – highly exclusive and with great attention to detail as regards haptic features and quality. The themes of receiving, waiting and exhibiting all blend effortlessly in a holistically perceived space.
Relevant company content and the firm's history are illustrated in media-based and analogue display formats integrated in the spatial design.
SERVICES
Creative concept
interior design / total liability LPH 1-8
development of exhibitions in cooperation with THE HAMPTONS BAY | DESIGN COMPANY
KEY DATA
Hamburg
2015-2016
showroom 200 sqm
CREDITS
Exhibition concept, graphic design
THE HAMPTONS BAY | DESIGN COMPANY
Photos
Peter Neusser