Our integrated factory planning approach offers the optimal symbiosis of production and industrial construction planning. You can commission a complete package or select individual service modules. Our automotive experts ensure that you achieve the maximum added value along with rapid realization of the project. To support the 'European Green Deal', we can, on request, integrate carbon neutrality measures to meet automotive supply chain requirements – or apply the Cradle to Cradle® design principle, ensuring that sustainable electromobility is built in a sustainable production infrastructure.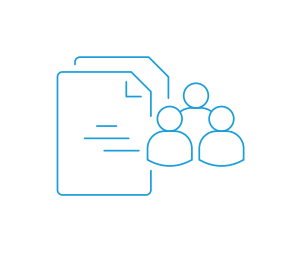 Modular planning and construction
Thanks to our tried-and-tested approach to integrated factory planning, we achieve start of production 30% faster than other standard project execution models.
Our systematic design-to-budget approach and early layout optimization enables us to realize your production facility 20% cheaper than the market average.
In-house plant planning allows us to close gaps in production planning and check critical processes for plausibility.
Our extensive know-how in production techniques and battery production – combined with our many years' experience cooperating with a range of plant manufacturers – ideally position us to support your needs assessment.
You get as much standardization as possible, with as much customization as necessary. This results in an ideal mix of sustainability and cost-efficiency.
Our communication with you is responsible, transparent and binding. For example, we will give you an indication of when production can begin as early as the planning phase.
Our support does not cease after Start of Production, but continues throughout the ramp-up to full operating speed, and includes ongoing optimization during operation of the plant.
More solutions for the automotive industry
WOULD YOU LIKE TO KNOW MORE ABOUT OUR CONTRIBUTION TO THE ESTABLISHMENT OF A EUROPEAN BATTERY INDUSTRY?
Christoph Gawlik
Head of Automotive
AUTOMOTIVE – EMPOWERING FUTURE MOBILITY